Dog Walker Pays Only 4% of Tax Debt With Relief Program
TaxRise reduces tax liability by 96%
Dogs are Brenda's passion. She took a huge leap of faith in starting her business as a dog trainer, and it was successful. However, as a business owner, filing taxes is a bit different. If you don't know about all of the requirements for filing while self-employed click here.
There were three years in question for her Pennsylvania state taxes. This can add up and create consequences such as liens and levies. Sometimes it only takes one missed year to end up with a large debt.
Taking the initiative to start a business is commendable and takes a lot of determination. Making a mistake or two along the way shouldn't be the end of your dream. Brenda knew this to be true and wanted to rectify the problem at hand to save her business.
In 2018, Brenda pre-qualified for our tax relief services by taking a brief survey online. Shortly after, one of our Resolution Officers reached out to her.
TaxRise's Resolution Strategy
After sharing her story and opening a case, her team investigated her tax history with the IRS. At that time, Brenda's team discovered that she owed $12,303 in state taxes. That's a lot of money for anyone, let alone a small business owner. 
We provided Brenda with a team of experts that included an attorney to take over all communication with the IRS on her behalf. During that time, she was not required to pay anything, as the attorney prepared a case to be presented to the IRS.
With Brenda's approval, her attorney proceeded to negotiate an offer in compromise (OIC). This is a settlement offer that is a fraction of what our client owes.
In 2020, Brenda is completely free of her tax debt. The IRS accepted the OIC to settle the debt for $500.
That's only 4% of her debt! Her team at TaxRise was able to wipe out 96% of her debt through negotiation with the IRS.
Be the next success story! Take our survey and pre-qualify for our tax relief services.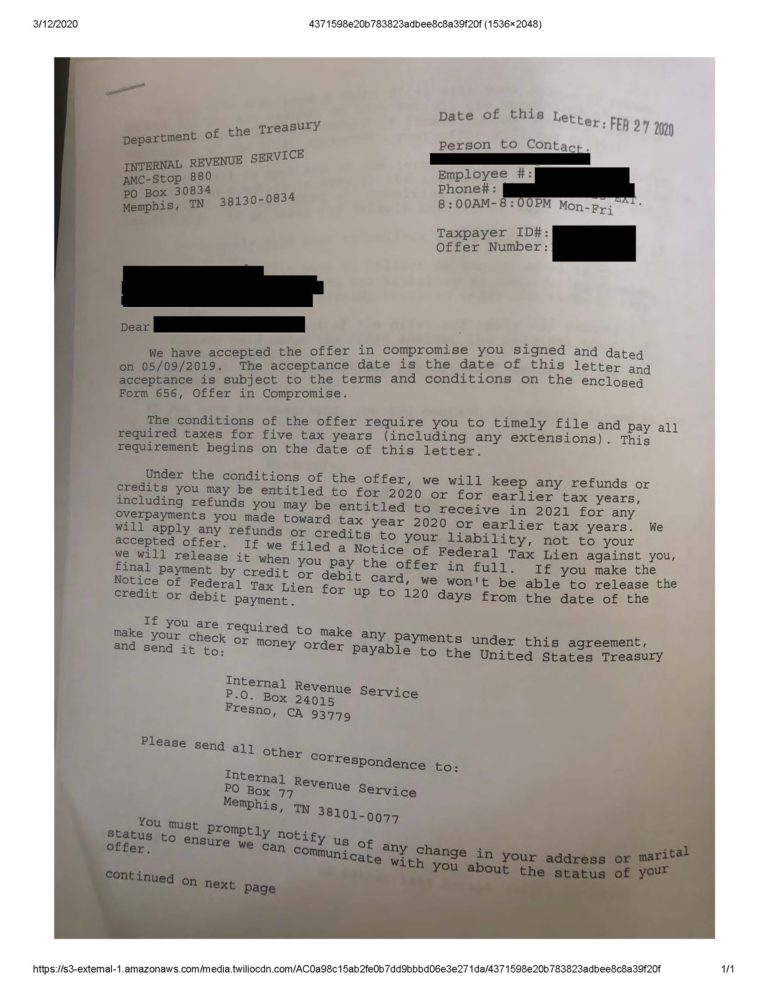 * Client's name changed for privacy.