Retiree resolves levy and settles $29,032.01 liability for $100
TaxRise reduces tax liability by 99.7%
YUKON, OK. – Debra of Oklahoma started the spring season on a high note thanks to TaxRise. 
Debra Barristan* is retired, lives with her son and his family, and the only thing that she owns is her vehicle. Debra had sporadic, unfilled taxes from 1998, 2016, and 2017. 
In addition to her years of unfixed taxes, Debra also had a substantial history of medical bills and a significant amount of loans she needed to pay off.  
Debra was in the process of paying off her medical bills and loans when she received a letter from the IRS informing her that they were going to issue a levy on her assets – or rather, her last asset.
Plus, the IRS had not forgotten about those few years of misfiled taxes. Debra's total liability, as a result of unfiled and unpaid taxes, was $29,032.01, which was an amount she simply did not have the means to pay off.
For merely three filing mistakes, the IRS had flippantly decided to destroy Debra's finances.  
TaxRise's Resolution Strategy
Once a comprehensive analysis of Debra's case was complete, the professionals at TaxRise got to work on releasing the levy on her car.
Simultaneously, the TaxRise experts were also hard at work constructing an offer in compromise to present to the IRS and reduce Debra's tax liability.  
Durning the tax relief process, there was a minor hiccup. Poor advice, given to Debra from another tax relief company, nearly disrupted the plans of TaxRise.
Nevertheless, our experts were able to resolve the issue quickly before the laziness (or ineptitude) of another organization ruined our client's chance of tax relief. 
After some negotiations, both the client and the IRS accepted the offer in compromise, settling the $29,032.01 liability for $100 – a saving of 99.7%. The levy against Debra's vehicle was removed as well.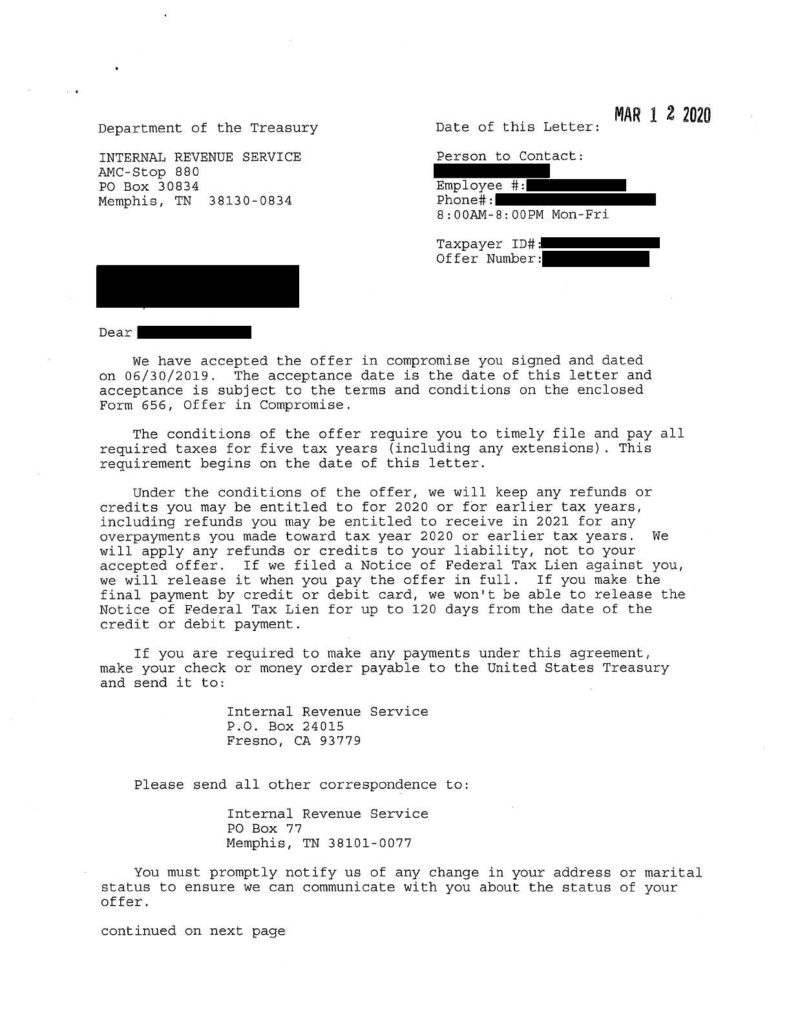 * Client's name changed for privacy.